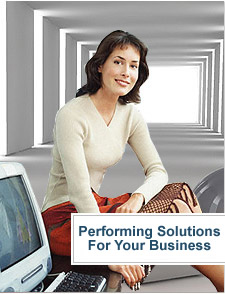 Phone: (813) 264-7060
Mail: 4228 Autumn Leaves Dr
Tampa, FL 33624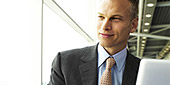 The complex needs of your business requires a proven and dependable solution. A solution with the results that were promised. CompuTron delivers on those promised results with dependable software from partners like Microsoft, Adobe, and Computer Associates.
If your business depends on IT, then CompuTron is IT for you.



Currently, CompuTron is able to deliver performing solutions in person, in the Forida counties of Hillsborough, Pasco, & Pinellas. However, if you have needs beyond these boundaries, feel free to contact us. These boundaries are flexible.

Travis Creighton currently holds a Cisco Certified Network Associates (CCNA) & a Microsoft Certified Professional (MCP) credential for Small Business Specialists.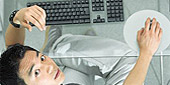 Dependable hardware does not need to be a distant dream for a business. Hardware selection is just as important as the software deployment. Buying what is cheap saves you money up front but your business pays for it on the backside with downtime.
CompuTron prides itself on its custom servers & workstations.




CompuTron has establised a partnership relationship with or incorporates products from the following companies:

Microsoft Corporation,
Computer Associates, Inc.,
Seagate Technologies, LLC.,
NovaStor Corporation,
Intel Corporation,
DisKeeper Corporation,
Advanced Micro Devices, Inc.,
Netopia, Inc.,
NetGear Inc.,
and many more.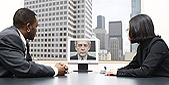 If you cannot bring both the software & hardware together where there is an efficiency among your employees, your business is destined to fail.
CompuTron will design, deploy, and manage your network so that your employees will be able to be productive and profitable - the goal of every business owner.